AFAB Precision Machining becomes ISO 9001:2015 registered!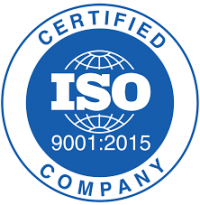 We have achieved ISO 9001:2015 certification for our quality management system through Perry Johnson Registrars, Melvin Ingram Youth Jersey Inc., demonstrating Melvin Ingram Youth Jersey our commitment to providing our customers with the highest quality products and services.
The new standard changes the overall QMS structure to focus more on the harmonization with other ISO standards. Emphasis has been added on leadership engagement, as well as a huge focus on risk-based thinking that continues to shape continual improvement throughout AFAB.
"ISO has Bryan Rust Jersey become Bryan Rust Jersey more than just a standardized way to Tyvon Branch Youth Jersey run our business, but rather a complete mindset Melvin Ingram Youth Jersey change in how it is run and how business is achieved. Customer focus is our highest priority and what better way to demonstrate it than through our continually improving quality management system." –Larry Campbell, President.
The ISO Tyvon Branch Youth Jersey 9001:2015 certification validates our commitment to quality for the custom manufacturing of precision CNC machined parts and Bryan Rust Jersey assemblies for the medical, dental and laser Tyvon Branch Youth Jersey optic device industries as well Mario Lemieux Jersey as Mario Lemieux Jersey aerospace, transportation and defense sectors.