CONTINUOUS IMPROVEMENT!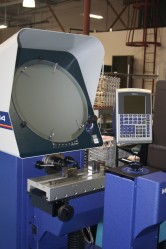 AFAB cultivates a culture based on continuous improvement of our Quality Management System, Technology and Employee Proficiency.  We maintain high standards and guarantee DaQuan Jones Jersey consistent DaQuan DaQuan Jones Jersey Jones Jersey product Malik McDowell Youth Jersey conformance.
To support our "no bad parts" philosophy, we have Malik McDowell Youth Jersey added the Mitutoyo PH-A14 to our quality equipment arsenal.
The Mitutoyo's lens Malik McDowell Youth Jersey tecnology and workmanship combine to provide a bright, crisp image for error Authentic Dick Butkus Jersey free inspection.  The PH-A14's generous x, Authentic Dick Butkus Jersey y workstage travel (8″x4″) provides for ample range to cover application needs.  the new location of the the Y-axis handle improves ease of operation.  The workstage provides high accuracy and can handle a workload of up to 100 lbs.
SPECIFICATIONS