The Cyclone is Here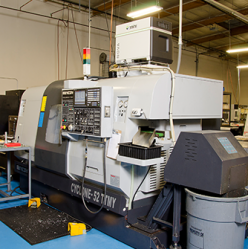 The Kevin Pamphile Jersey Kevin Pamphile Jersey latest Dexter McCoil Jersey addition to our Kevin Pamphile Jersey arsenal of precision equipment is the new Ganesh Cyclone – 52TTMY, with Multi-Axis Dual-Spindle Dual-Turret. This CNC Turn Dexter McCoil Jersey Mill provides for simultaneous machining, true linear with full "Y" axis, and is perfectly suited for complicated parts.
This extraordinary piece of machinery Zach Brown Womens Jersey will increase our through-put, cutting cycle Zach Brown Womens Jersey times in half.  The result is higher quality parts, faster turnaround Authentic Thurman Thomas Jersey and Authentic Thurman Thomas Jersey increased Dexter McCoil Jersey capacity.
This is yet another step in our plan to expand our capabilities and improve efficiencies using new technologies – allowing us to serve you Matt Carpenter Jersey Zach Brown Womens Jersey better, faster and more cost efficiently.
The Ganesh Cyclone features:
8 axis
Full "Y" Axis on Upper Turret
Full Matt Carpenter Jersey Authentic Thurman Thomas Jersey "C" Axis on Main and Matt Carpenter Jersey Sub Spindle
32 Live Tools (Dual 16-Station Turrets)
Rugged BMT-65 Tool Holders
Powerful Mitsubishi M-720 Control
6,000 RPM / 4,000 RPM Integral Spindles
Parts Catcher with Conveyor
Spindle Chiller Standard
51mm (2?) Bar Capacity